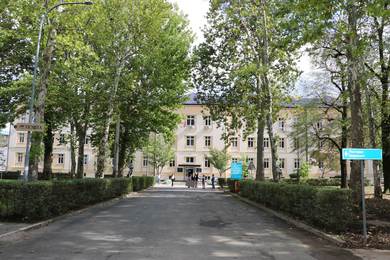 Rectorate
Rectorate of the University of Banja Luka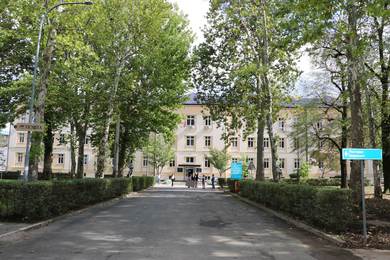 The Rectorate of the University of Banja Luka is located on the bigger and more recent of the two campus sites and is the seat of all managing and administrative bodies of the University.
The Rectorate is comprised of the Cabinet of the Rector, Office of Vice-Rector for education and students' affairs, Office of Vice-Rector for scientific research and development, Office of Vice-Rector for international and inter-university cooperation, Office of Vice-Rector for staff and material resources, Secretariat of the University and Sector for material-financial issues with respective administrative services.
Also operating within the scope of the Rectorate are the University Computer Centre, University Entrepreneurship Centre and the Disabled Students' Support Centre.
 
Phone
+387 51 321 171
+387 51 321 174
Fax
+387 51 315 694
Website
www.unibl.org
E-mail
info@unibl.org
Address
University City, 1A Vojvode Petra Bojovića Blvd., Banja Luka, 78 000