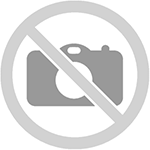 Predmeti
Medicinski fakultet
Akademske integrisane studije (jedinstveni studijski program koji obuhvata prvi i drugi ciklus)
Bibliografija
Radovi u časopisima
Frequency and degree of arm spasticity after stroke.

Factors that influence the prediction of the Quality of Life with Multiple Sclerosis

Functional outcome after thrombolytic therapy

Deep vein thrombosis in sub-acute stroce rehabilitation.

Korelacija godina starosti i BMI kod bolesnika sa artrozom.(apstrakt)

Korelacija maksimalne nesposobnosti i psihičkih varijabli kod bolesnika sa hroničnim lumbalnim bolom.
Radovi sa skupova
Faktori koji utiču na predikciju elektromiografski verifikovanih lumbosakralnih radikulopatija

Značaj dete kcije ekstra kranija lne stenoze karotida nakon moždanog udara.

Procjena specifičnosti i senzitivnosti klinič kih testova kroz elektrofiziološ ku dijagnozu iscihialgije.

Frequency of VB at congenital hypoplasia a. vertebralis

Carpal tunnel syndrom and diabetes mellitus.

Correlation between pain intensity and duration of discomfort in patients with chronic low back pain.

Uloga color doppler dijagnostike u toku artroplastike kuka i koljena.

Korelacija maksimalne nesposobnosti i BMI kod bolesnika sa hroničnim lumbalnim sindromom.(In extenso)

Uticaj hiperbarične okigenoterapije na dinamiku nivoa glukoze u krvi

Funkcionalni ishod kod djece sa suprakondilarnim prelomom humerusa.

Correlation between duration of diabetes mellitus and severity of diabetic polyneuropathy.

Early patient outcome after total hip arthroplasty.

FIZIKALNA TERAPIJA KONTRAKTURA LAKTA

Terapijski efekat fizikalnih procedura na kontrakture koljena.

Fizikalna terapija posttraumatskih kontraktura lakta.