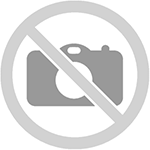 doc. mr Tijana Adamović
docent
Nastavnik - II-4
Medicinski fakultet
Katedre

Medicinski fakultet - Katedra za parodontologiju i oralnu medicinu

Uža naučna/umjetnička oblast
Zvanje
Datum izbora u zvanje
Paradontologija i oralna medicina
docent
May 27, 2021
Predmeti
Medicinski fakultet
Akademske integrisane studije (jedinstveni studijski program koji obuhvata prvi i drugi ciklus)
Bibliografija
Radovi u časopisima
The Beneficial Effect of Yoghurt Containing Lactobacillus Rhamnosus on Caries Prevention in Children With Diabetes Mellitus Type 1

COLOR PROPERTIES OF POLYMETHYLMETHACRYLATE MATERIAL INCORPORATED WITH GOLD NANOPARTICLES

Clinical effects of local use of probiotics as an adjunct to non- surgical periodontal therapy

Fotogrametrijska analiza zatvaranja postekstrakcionog prostora

Mechanical properties of new denture base material modified with gold nanoparticles

EVALUATION OF GINGIVAL MICROLEAKAGE IN CLASS II COMPOSITE RESTORATIONS: AN IN VITRO STUDY

USE OF THE Er:YAG LASER IN MINIMALLY INVASIVE SOFT TISSUE SURGERY

SYNTHESIS OF GOLD NANOPARTICLES THROUGH ULTRASONIC SPRAY PYROLYSIS AND ITS APPLICATION IN PRINTED ELECTRONICS

Untypical Amlodipine-induced gingival hyperplasia

Laser therapy in burning mouth syndrome

Use of lasers in everyday dental practice

Kvalitet rubnog zaptivanja samonagrizajućih tečnih kompozitnih materijala
Radovi sa skupova
Evaluation of surface hardness and color stability of maxillofacial silicone elastomer modified with ZnO nanoparticles: the effect of artificial ageing

influence of cemical plaque control agents on the color stability of hybrid nanoceramics

Mechanical properties of new denture base material modified with gold nanoparticles.

PROBIOTICS AS AN ADJUNCTIVE TO NON-SURGICAL PERIODONTAL THERAPY OF CHRONIC PERIODONTITIS

ANTIMICROBIAL PHOTODYNAMIC THERAPY - MINIMALLY INVASIVE APPROACH IN THERAPY OF PERIODONTAL DISEASE

The prevalence of the red complex bacteria after subgingival air polishing

Probiotics and periodontitis

Probiotici u stomatologiji

Probiotics and periodontitis.

Terapija plastičnim providnim folijama u savremenoj ortodonciji

In vitro komparacija uticaja kompozitnih materijala na rubno zatvaranje ispuna V klase

Primjena gleđnog proteina rasta u regenerativnoj stomatologiji

Uticaj natrijumlauril-sulfata na antiplak aktivnost hlorheksidin diglukonata

Dose- and carrier- dependent effects of simvastatin in periodontal therapy.

Uticaj oralnih antiseptika Elmeksa i Listerina na dentalni plak

Uticaj zalivača Helioseal F na prevenciju karijesa

Regenerative endodontics

Mini implants as an anchorage in orthodontic therapy.

Efficacy of oral antiseptics Elmex and Listerine on the dental plaque.

Influence of fissure sealant Helioseal F in carious formation

The influence of different ligation sistems on the occurence of friction during therapy with fixed orthodontic appliances.
Projekti
KARAKTERIZACIJA I BIOMEDICINSKA PRIMJENA DENTALNIH POLIMETILMETAKRILAT MATERIJALA SA DODATKOM RAZLICITIH NANOCESTICA
Razumijevanje i otkrivanje uticaja niskog pH na mikroorganizme
Proizvodnja multifunkcionalnih nanocestica zlata i razvoj odgovarajucih tehnika -karakterizacija (PRO-NANO)