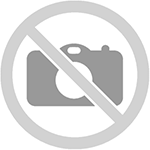 prof. dr Svjetlana Zeljković
vanredni profesor
Nastavnik - II-4
Poljoprivredni fakultet
Katedre

Poljoprivredni fakultet - Katedra za hortikulturu

Uža naučna/umjetnička oblast
Zvanje
Datum izbora u zvanje
Hortikultura (voćarstvo, vinogradarstvo i vinarstvo, povrtarstvo, ljekovito i aromatično bilje, ukrasno bilje i uređenje okoline)
vanredni profesor
December 26, 2019
Predmeti
Poljoprivredni fakultet
Akademske studije drugog ciklusa
Akademske studije prvog ciklusa
Akademske studije trećeg ciklusa
Bibliografija
Radovi u časopisima
Growth and nutrient status of French marigold (Tagetes patula L.) under biostimulant application

Effects of different substrates on growth and development of Globe amaranth (Gomphrena globosa L.)

QUALITY EXAMINATION OF PRIMULA ACAULIS HILL. TREATED WITH TWO DIFFERENT FERTILIZERS

Effect of biostimulant application on development of pansy (Viola tricolor var. Hortensis dc.) seedlings

Linking abiotic stress, plant metabolites, biostimulants and functional food

Biostimulants research in some horticultural plant species—A review

Alternative substrate use in sage transplants production (Salvia officinalis L.)

Orhideja - kraljica cvijeća

Tulipan (Tulipa sp.) - proljetna lukovičasta cvjetna vrsta

Primjena biostimulatora u hortikulturi

Altenative substrate use in geranium transplants production (Pelargonium pelatatum L. and Pelargonium zonale L.)

Primjena dvogodišnjih cvjetnih vrsta

Supstrati u rasadničkoj proizvodnji-vrste supstrata i njihov značaj

Influence of biostimulant application on growth, nutrient status and proline concentration of begonia transplants.

Hrizantema - najvažnije rezano cvijeće

Seed germination of some flower species under influence of different light conditions.

Rast i razvoj bosiljka (Ocimum basilicum L.) pod uticajem biostimulatora

Nutrient status, growth and proline concentration of French marigold (Tagetes patula L.) as affected by biostimulant treatment.

Influence of rooting powder on propagation of sage (Salvia officinalis L.) and rosemary (Rosmarinus officinalis L.) with green cuttings

Influence of temperature and sowing depth on growth and development of annual flowering species.

Primjena biostimulatora u proizvodnji rasada sezonskog cvijeća.

Nutrient content and growth of Begonia transplants (Begonia semperflorens L.) under the influence of biostimulant application

Influence of biostimulant and substrate volume on rooth growth and development of scarlet sage (Salvia splendens L.) transplants

Utjecaj ambijentalne temperature zraka na čuvanje rezanog cvijeta gerbera

Sadržaj mineralnih materija rasada kadife (Tagetes erecta L.) pod uticajem biostimulatora

Uticaj ekoloških uslova na zastupljenost stoma na listu jabuke.

Uticaj biostimulatora na rast i razvoj korijena rasada stalnocvjetajuće begonije (Begonia semperflorens L.)

Uzgoj Euphorbia pulcherrima – poinsettia - Božićna zvijezda.
Radovi sa skupova
The influence of set size and planting term on the spring onion quality and yield

Seed germination of Calendula officinalis L. under influence of different light conditions

Conceptual landscape design of central pedestrian zone in Laktaši (BIH)

Vase life of cut flowers using different vase solution

Vase life of cut flowers using different vase solution.

INFLUENCE OF THE SIZE OF VEGETATION SPACE ON THE QUALITY OF TOMATO SEEDLINGS

Micropropagation of African violet (Saintpaulia ionantha H.Wendl.)

The effect of water extract of Aloe vera (L.) Burm.f. on germination and growth of scarlet sage

Application of phytohormone and its effect on the decorative properties of gladiolus (Gladiolus sp. L.)

Fertilizer effects on the container production of tomato seedlings

In vitro propagation of orchid

Production of fruit planting material in the Republic of Srpska in the period 2009-2019

The effect of bioregulator application on seedlings on early tomato yield (Lycopersicon esculentum Mill.)

Germination of floral species depending on the applied biostimulant

Effect of different BAP concentrations on multiplication of Lavandula angustifolia Mill. explants

The effect of bioregulator application on seedlings on early tomato yield (Lycopersicon esculentum Mill.)

Alternative substrate use in sage transplants production (Salvia officinalis L.).

Influence of planting depth on the morphological characteristics of tulips (tulipa "Van Ejik" and tulipa "Giuseppe Verdi")

Cytokinin application enhance tomato plant growth parameters under salinity stress conditions.

The influence of set size and planting term on the spring onion quality and yield.

Primjena zeolita kao kondicionera supstrata u proizvodnji presadnica surfinije (Petunia hybrida Juss.)

Klijavost sjemena cvjetnih vrsta pod utjecajem LED osvjetljenja

Influence of two biostimulants application on growth and development of Tropaeolum majus L.

Growth and development of sage (Salvia officinalis L.) in different soil substrates

Efficiency of Biostimulants Application in the Regulation of Tomato Productivity

Effects of substrate on growth and development of anise seedlings (Pimpinella anisum L.).

Use of spent mushroom substrate for growing geranium (Pelargonium peltatum L.) and surfinia (Petunia hybrida Juss.) seedlings.

State of nursery production in the Republic of Srpska and overview of legislation in this domain

Primjena alternativnih supstrata u uzgoju rasada muškatle (Pelargonium zonale L.)

Influence of low soil pH on growth and development of Gladiolus hybridum L. in greenhouse.

Biostimulant application in transplants production of Allium sativum L. and wild roses (Rosa canina L.)

Rare earth elements in the environment.

Utjecaj regulatora rasta na multiplikaciju mladih listova pelargonije

Umnožavanje slavonskog ozimog češnjaka in vitro metodom

In vitro umnožavanje južnoafričke ljubičice (Saintpaulia ionantha L.) iz dijelova lista

Influence of medium on growth and development of wild rose in vitro

Sorte i podloge voćaka u rasadničkoj proizvodnji na teritoriji Republike Srpske

Sadržaj mineralnih materija i razvijenost rasada primule (Primula acaulis L.) pod uticajem biostimulatora

Uticaj biostimulatora na rast i razvoj surfinije na kamenoj vuni

Učinkovitost biostimulatora na rast i razvoj divlje ruže

Morfofiziološke karakteristike podmlatka bukve i hrasta na području G. J. Pastirevo

A Collection of Medicinal and Aromatic Plants in a Gene Bank of Republika Srpska

Kolekcija ljekovitog i aromatičnog bilja u banci gena Republike Srpske.

Uticaj aerozagađenja na gustinu stoma ispitivanih drvenastih vrsta lipe i breze u uslovima Banja Luke

Uzajamno djelovanje doza i vremenskih rokova primjene đubriva na ostvareno kalo kod sorti jabuka ajdared i jonagold.

Utjecaj lokacije uzgoja na gustoću puči kod Allium ursinum L. i Allium cepa L

Rast i razvoj kadife (Tagetes erecta L.) pod utjecajem volumena supstrata i tretmana biostimulatorom.

Uticaj ekoloških uslova na gustinu stoma ispitivanih vrsta Allium ursinum L. i Allium sativum L.

Integralna proizvodnja - koncept savremene poljoprivredne proizvodnje
Ostali radovi
Rasadnička proizvodnja u RS

Integralna proizvodnja - koncept savremene poljoprivredne proizvodnje

| | |
| --- | --- |
| Godina | 2008 |
| Autori | Gordana Đurić, Nikola Mićić, Miljan Cvetković, Mile Dardić, Vida Todorović, Siniša Mitrić, Zorica Đurić, Svjetlana Zeljković, Dragutin Mijatović, Tatjana Jovanović-Cvetković, Ljubomir Radoš, Boris Pašalić, Jovo Stojčić, and Dragana Zarić |
Knjige
Proizvodnja rasada povrća i cvijeća

| | |
| --- | --- |
| Izdavač | Poljoprivredni fakultet Univerziteta u Banjoj Luci |
| ISBN | 978-99938-93-52-3 |
| Godina | 2019 |
| Autori | Vida Todorović, Svjetlana Zeljković, and Đorđe Moravčević |
| Tip knjige | osnovni udžbenik |
| Broj strana | 397 |

Osnove florikulture

| | |
| --- | --- |
| Izdavač | Poljoprivredni fakultet u Osijeku, Sveučilište J.J.Strossmayera Osijek |
| ISBN | 978-953-7871-64-2 |
| Godina | 2018 |
| Autori | Nada Parađiković, Monika Tkalec, Svjetlana Zeljković, Jasna Kraljičak, and Tomislav Vinković |
| Tip knjige | osnovni udžbenik |
| Broj strana | 253 |
Projekti