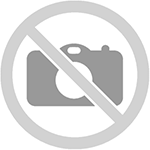 проф. др Гордана Ђурић
редовни професор
Наставник - II-4
Пољопривредни факултет
Катедре

Пољопривредни факултет-Катедра за биометрику
Пољопривредни факултет-Катедра за хотрикултуру

Ужа научна/умјетничка област
Звање
Датум избора у звање
Очување генетичких ресурса
редовни професор
May 10, 2010
Хортикултура (воћарство, виноградарство и винарство, повртарство, љековито и ароматично биље, украсно биље и уређење околине)
редовни професор
May 10, 2010
Предмети
Пољопривредни факултет
| | |
| --- | --- |
| МБ22-И | Биљни генетички ресурси |
| МБВ05-О | Морфологија воћака |
| МБВ06-О | Растење и развиће воћака |
| МБВ09-О | Садни материјал воћака |
| МК:БО-02 | Ex-situ очување генетичких ресурса |
| МК:БО-03 | Традиционална знања и "оn farm" очување генетичких ресурса |
| МК:БО-06 | Легислатива у области очувања, кориштења и размјене генетичких ресурса |
| МК:ДИ-01 | Биљни генетички ресурси |
| МК:ДИ-02 | Животињски генетички ресурси |
| ОБП07БГР | Биљни генетички ресурси |
| ОБП07ОВ | Опште воћарство |
| ОБП15ШВ | Шумске воћке |
| ОВВ07РП | Расадничка производња |
| ОВВ07ШВ | Шумске воћке (воћкарице) |
| ОВВ10СОЗВВ | Системи одржавања земљишта у воћњацима и виноградима |
| ОХК07РП | Расадничка производња |
| 02-БХ-О | Хортикултура |
| 03-БХ-О | Моделирање раста и развоја хортикулурних биљака |
| 12-БХ-И | Агроекосистеми воћњака |
| 31-ПН-И | Вредновање биљних генетичких ресурса |
| 43-ГР-О | Генетички ресурси за храну и пољопривреду |
| 44-ГР-О | Конзервација и одржива употреба генетичких ресурса |
Библиографија
Радови у часописима
Diversity assessment of wild cherry germplasm by using RAPD markers

Phenological characteristics and global tree architecture of the pear germplasm from Bosnia and Herzegovina in ex situ conditions

INFLORESCENCE AND FLOWER DIFFERENTIATION IN THE GRAPEVINE (V. VINIFERA L.) VARIETIES 'ŽILAVKA' AND 'BLATINA'

Molecular identification of Tomato spotted wilt virus on pepper and tobacco in Republic of Srpska (Bosnia and Herzegovina)

Pollen functional ability in two indigenous grapevine cultivars in Bosnia and Herzegovina

Dynamics of flowering of male and female inflorescence and pollen germination of hazel in the conditions of the Banja Luka region

Detection and phylogenetic analyses of fig-infecting viruses in Bosnia and Herzegovina and Montenegro

Characterization of Old Apple Cultivars from Bosnia and Herzegovina by Means of Pomological and Biochemical Analysis

Morphological and Pomological Characteristics of Wild Pears in the Northwestern Part of Bosnia and Herzegovina

Pomological Identification of Hazel Cultivars (Corylus avellana L.) in Plantations in Bosnia and Herzegovina

Leader management techniques to induce vegetative bud development in plum

CANOPY MANAGEMENT PRACTICES IN MODERN PLUM (PRUNUS DOMESTICA L.) PRODUCTION ON VIGOROUS ROOTSTOCKS

Leader management techniques to induce vegetative bud development in plum

CANOPY MANAGEMENT PRACTICES IN MODERN PLUM (PRUNUS DOMESTICA L.) PRODUCTION ON VIGOROUS ROOTSTOCKS

IMPROVEMENT OF MANAGEMENT OF RHAGOLETIS CERASI IN BOSNIA AND HERZEGOVINA BASED ON A PHENOLOGICAL MODEL

Morphological Characterization of Buds Being Donors of Apex for Molecular Confirmation of Differentiation of Meristem into Permanent Tissues of Stone Fruit Trees (Prunus sp.)

FIRST REPORT OF FIG MOSAIC VIRUS, FIG LEAF MOTTLE-ASSOCIATED VIRUS 1 AND FIG MILD MOTTLE-ASSOCIATED VIRUS INFECTING FIG (FICUS CARICA) IN MONTENEGRO

Shoot growth pattern and degree of flower bud differentiation in yield potential modelling in apricot

POLLEN MORPHOLOGY AND GERMINATION OF INDIGENOUS GRAPEVINE CULTIVARS ŽILAVKA AND BLATINA (Vitis vinifera L.)

DETECTION OF FIG MOSAIC VIRUS, FIG LEAF MOTTLE-ASSOCIATED VIRUS 1 AND FIG MILD MOTTLE-ASSOCIATED VIRUS IN BOSNIA AND HERZEGOVINA

Vmp1 and stamp genes variability of ' Candidatus phytoplasma solani' in Bosnian and Herzegovinian grapevine

Sanitary Status of the Grapevine Germplasm Collection in Republic of Srpska

Genetic Diversity of Wild Apples and Pears in the Forest Park of Starčevica, Banja Luka, Bosnia and Herzegovina

Histološka građa lista fruktifikacionih prirasta različitih kategorija rodnog drveta jabuke (Malus domestica Borkh) / Histology of Fruitful Rosette Leaf on Different Fruiting Wood Categories in Apple (Malus domestica Borkh)

Дендрофлора као предмет заштите у склопу културно-историјских објеката / Dendroflora as the Subject of Protection within Cultural and Historical Buildings

Biochemical and pomological assessment of European pear accessions from Bosnia and Herzegovina

Промјена боје покожице плода крушке (Pyrus communis L.) током складиштења / Change Skin Color of Pear (Pyrus communis L.) during Storage

In vitro конзервација принова кромпира (Solanum tuberosum L.) у Банци гена Републике Српске / In vitro Conservation of Potato (Solanum tuberosum L.) Accessions in the Gene Bank of Republic of Srpska

Biologija rasta i razvoja maline (Rubus ideaus L.) kao osnova za definisanje pomotehnike u intenziviranju sistema gajenja

Apple Ovule Setting

Lenticels as Pomological Characteristic of Apple and Pear Fruits

Examination of Genetic Diversity of Common Bean from the Western Balkans

Садни материјал јабучастих воћака у односу на захтјеве произвођача воћа у Републици Српској / Pome Fruit Plant Propagating Material in Relation to the Requirements of Fruit Producers in the Republic of Srpska

Preliminary Identification of Pear Accessions of Lubenicarka Group using RAPD Markers

Фауна заштићеног подручја "Универзитетски град" у Бањој Луци и могућности биоконтроле штетних врста / Fauna of the Protected Area "University City" in Banja Luka and Opportunities for Biocontrol of Pest Species

Yield Potential of Long Bearing Shoots of Ten Plum Cultivars (Prunus domestica L.) / Rodni potencijal dugih rodnih grana u deset sorti šljive (Prunus domestica L.)

Sanitary status of Pome and Stone Fruit Collection in Gene Bank in Republic of Srpska

Analiza zakonske regulative u oblasti očuvanja životinjskih genetičkih resursa Republike Srpske

Morfološko-anatomske karakteristike jednogodišnjih prirasta podloga jabuke

Rast korjena deset vegetativnih podloga jabuke u dva zemljišna supstrata

DIRECT AND INDIRECT CAUSAL RELATIONS IN BIOMETRICAL RESEARCH

BIOMETRICS AS A METHOD OF SCIENTIFIC RESEARCH IN BIOLOGICAL AND AGRICULTURAL SCIENCES

Evaluation of Pear (Pyrus communis L.) Germplasm Collected in Bosnia and Herzegovina Using Some Pomological and Ecophysiological Characteristics

Biochemical and Physiological Characteristics of Pear Fruit Depending on Position of Fruit in Tree

Implementation of the Programme for Conservation of Plant Genetic Resources in the Republic of Srpska from 2009 to 2012

Occurance of aposporous embryo sacs in apple in highly intensive orchard management systems

Female gametophyte differentiation dynamics in apple inflorescence

The Root System of M9, M26 and MM106 Rootstocks in Pseudogley

Pomological characterisation of pear varieties of "Lubenicarka" group

Implementation of the Programme for Conservation of Plant Genetic Resources in the Republic of Srpska from 2009 to 2012.

Morphological Characterisation of Service Tree (Sorbus Domestica L.) in Banjaluka Region

Production of bioenergy in the Posavina region

The Botanical Garden of the University of Banja Luka

Productivity of Apple Grown on Pseudogley

Određivanje klijavosti polena šljive metodom naklijavanja u visećoj kapi

Determining of plum pollen viability using the germination method of hanging drops

Apple Varieties and Rootstocks Present in Nursery Production in the Republika Srpska

Karakteristike i oblici grananja sadnica jabuke proizvedenih okuliranjem

Nutrient content and growth of Begonia transplants (Begonia semperflorens L.) under the influence of biostimulant application

Influence of biostimulant and substrate volume on rooth growth and development of scarlet sage (Salvia splendens L.) transplants

European stone fruit Yellows phytoplasma in Japanese plum and Myrobalan plum in Bosnia and Herzegovina

Pome fruit viruses in Bosnia and Herzegovina

Prisustvo vrsta roda Phytophthora u malinjacima na teritoriji Republike Srpske

Основне помолошке карактеристике нових сорти јабуке (Malus x domestica Borkh) у условима бањалучке регије

Basic Pomological Characteristics if new Apple Cultivars under Banjaluka Region Conditions

Biometrika i eksperimentalna statistika

. Analiza nivoa intenzivnosti voćarske proizvodnje na porodičnim gazdinstvima banjalučke regije

Анатомско-морфолошке карактеристике листа јабуке гајене на псеудоглеју

Анатомско-хистолошка и хемијска својства органа и ткива младог родног дрвета јабуке

Differentiation of female gametophyte through the microphenophases if individual flowers development in apple blossom

Fruit Genetic Resources in Republika Srpska

Актуелни концепт интензивирања система гајења јабуке

Savremeni sistemi gajenja trešnje

Viruses of stone fruits in Bosnia and Herzegovina

Virusi jabučastih voćaka u Bosni i Herzegovini

Surveys for grapevine yellows phytoplasmas in Bosnia and Herzegovina

Presence and Distribution of Grapevine Leafroll-associated Virus 1 and 3 in Bosnia and Herzegovina

DISTRIBUTION OF PLUM POX VIRUS (PPV) IN BOSNIA AND HERZEGOVINA

Контрола корова и одржавање земљишта у воћњацима

Коровска флора воћњака Босне и Херцеговине

Weed control and soil management in оrchards

Weed flora in orchards of Bosnia and Herzegovina

Ekološke, fitogeografske i fitocenološke karakteristike korovske flore voćnjaka sjeverozapadne Bosne

ROOTING IN THE MOTHER PLANTATION AND IN VITRO CULTURE OF PLUM ROOTSTOCKS SELECTED FROM POPULATIONS OF AUTOCHTHONOUS PRUNUS DOMESTICA L. AND PRUNUS CERASIFERA EHRH. GENOTYPES

POSITION OF VEGETATIVE SHOOT APEX ON NODES AS A FACTOR OF DIFFERENTATION OF GENERATIVE BUDS IN APRICOT

DISTURBANCES IN JOINING OF APRICOT CARPEL

ORGANOGENESIS CYCLE IN APRICOT

DEGREE OF DIFFERENTIATION OF GENERATIVE BUDS AS A FACTOR OF BEARING IN APRICOT

Possibilities of Selecting Vegetative Rootstocks for Plum on the Basis of Autochthonous Genetic Material P. domestica L. and P. cerasifera Ehrh.

Morfološko histološki aspekti pojave odbacivanja apikalnog meristema u kajsije (Prunus armeniaca L.) / Morphological-histological aspects of apical abortion in apricot (Prunus armeniaca L.)

Atrofija semenih zametaka kod morfološki atipičnih cvetova šljive

Modelling pollen tube growth and ovule vitality in sour cherry

Cropping potential of different types of bearing branches in sweet cherry under the conditions of Čačak

Determination of pollen viability in sweet cherry

Sweet cherry research aand production in Yugoslavia

Growth and bearing potential of plum cultivars 'Stanley' and 'Požegača' on two stock/interstock combinations and on myrobolan

The effect of eriophyid mite (Vassates fockeui Nal. et Trt.) on the growth increment of plum cv. Čačanska rodna nursery trees.

Sistemi gajenja kao faktor intenziviranja proizvodnje koštičavih voćaka

ANATOMICAL AND MORPHOLOGICAL PROPERTIES AND MINERAL CONTENT OF APPLE ROOTSTOCKS ON PSEUDOGLEY

Mogućnost intenziviranja proizvodnje jabuke na slaboproduktivnim zemljištima tipa pseudoglej

Organogenesis cycle in hazelnut

Model of Ecological Functions of Growth and Development in Potato

Organogenesis Algorithm in Potato

Characteristics of winter buds and bearing wood in hazelnut

BIOLOGICAL POTENTIAL OF EUROPEAN FILBERT (CORYLUS AVELLANA L.) GROWING WILD IN EASTERN SERBIA

The effect of the pruners' qualifications on the biological productivity in apple production

Reakcija jabuke sorti zlatni delišes, elstar i ajdared, uzgajanih u formi vitkog vretena na rovašenje provodnice

Haploid induction from anter culture of stone fruits (Prunus spp.)

Pomološka proučavanja sorti trešnje šarenog ploda

The Basis for Defining a Model of Ecological Functions of the Organogenesis in Fruit Crops

Ciklus organogeneze u šljive (Prunus domestica L.)

Zavisnost toka diferencijacije od položaja vegetacionih kupa na nodusu mladara u vrsta voćaka iz roda Prunus

Algoritamska osnova ciklusa organogeneze voćaka

New clonal rootstocks for plums on the basis of P. domestica L., P. cerasifera Ehrh. and P. insititia L.

Diskusija statističkih pokazateqa u faktorijalnim ogledima u voćarstvu: II Analiza diskusije interakcijskih efekata u aktuelnim radovima iz oblasti voćarstva

Diskusija statističkih pokazatelja u faktorijalnim ogledima u voćarstvu: I Analiza i diskusija interakcijskih efekata

Biološke osnove rezidbe voćaka u rodu

Karakteristike zimskih pupoljaka smokve (Ficus carica L.) i njihov rast i razvitak

Odbacivanje cvijetnih pupoljaka koštičavih voćaka kao posljedica prekida diferencijacije začetaka cvjetova

Kultura antera koštičavih voćaka (P. cerasifera L., P. persica L. i P. cerasus L.).

Pojava morfološki sterilnih cvjetova u šljive

Zimski pupoljci jagode i njihov rast i razvitak

Ornamentika egzine polena autohtonih šljiva Bosne

Oblik i trajanje klijavosti polena šljive požegače i stenleja pri različitim uslovima čuvanja

Karakteristike organa razvijenih iz mješovitih pupoljaka jabuke na rodnom drvetu različite starosti

Anatomsko-morfološke karakteristike zimskih pupoljaka i tipovi rodnih grančica oraha

Uticaj starosti rodnog drveta na stepen diferenciranosti mješovitih pupoljaka jabuke i kruške

Proučavanje morfologije polena trešnje

Ocjena uspješnosti gajenja džonagolda, zlatnog delišesa i ajdareda u zajedničkoj sortnoj kompoziciji

Prilog proučavanju cvjetanja jabuke u ekološkim uslovima Sarajeva
Радови са скупова
In vitro propagation of three indigenous grapevine (Vitis vinifera L.) varieties

Morpho-pomological characteristics of BIH pear germplasm

Morphological characterization of tomato accessions (Lycopersicon esculentum Mill.) from Gene Bank of Republic of Srpska

Soil biogenity of the Banja Luka region as a result of the interaction of biological and chemical factors

Pomological characteristics of apple fruits from ex situ collection

The effect of hydrocooling treatment of sweet chery on hardness during storage

Effect of different BAP concentrations on multiplication of Lavandula angustifolia Mill. explants

Fruit characteristics of tomato accessions (Lycopersicon esculentum Mill.) from the Gene Bank of Republic of Srpska

DIVERSITY OF IN SITU WILD PEAR (Pyrus communis L.) POPULATION IN THE LOCALITY OF KOZARA (Bosnia and Herzegovina)

Substrate influence on the quality of seedlings of ornamental trees produced in pots

Results of the surveillance for "flavescence doree" phytoplasma and Scaphoideus titanus in the Republic of Srpska (Bosnia and Herzegovina)

THE EFFECT OF HYDROCOOLING TREATMENT OF SWEET CHERY (PRUNUS AVIUM L.) ON SOLUBLE SOLID CONTENT OF FRUITS AFTER COLD STORAGE

Presentation of dendrological collection in the Botanical garden of the Protected area park arhitecture monument 'University City'

Phenotyping tools for assessment of some leaf morphological traits in European hornbeam (Carpinus betulus L.)

Influence of Sucrose Concentration on Growth and Microtuberization Process of Potato (Solanum tuberosum) in the In Vitro Conditions

Evaluacija potencijala entomopatogenih nematoda u suzbijanju trešnjine muve (Rhagoletis cerasi)

Biological control by entomopathogenic nematodes in Bosnia and Herzegovina

FIG VIRUSES IN BOSNIA AND HERZEGOVINA

Presence of Phytophthora fragariae var. rubi in orchards and nurseries in the Republic of Srpska

Efficacy of entomopathogenic nematodes against European cherry fruit fly Rhagoletis cerasi (L.) in laboratory and field conditions

RESULTS OF SURVEILLANCE OF OCCURRENCE OF 'CANDIDATUS PHYTOPLASMA MALI' AND 'CANDIDATUS PHYTOPLASMA PYRI' IN NURSERIES OF REPUBLIC OF SRPSKA (BOSNIA AND HERZEGOVINA)

Grain characterization of the maize landraces (Zea mays L.) collected in the northwestern part of the Republic of Srpska. INTERNATIONAL CONFERENCE ,,135 YEARS AGRICULTURAL SCIENCE IN SADOVO AND 40 YEARS INSTITUTE OF PLANT GENETIC RESOURCES – SADOVO".

The stability of productivity of local accessions of Phaseolus vulgaris L. ssp. volubilis depending on the climatic conditions of different regions of the Republic of Srpska (BiH). INTERNATIONAL CONFERENCE ,,135 YEARS AGRICULTURAL SCIENCE IN SADOVO AND 40 YEARS INSTITUTE OF PLANT GENETIC RESOURCES – SADOVO"

MORPHOLOGICAL CHARACTERISTICS OF LEAF AND FRUIT OF INDIGENOUS VARIETIES OF PLUM IN THE BANJA LUKA REGION

THE EFFECT OF HYDROCOOLING TREATMENT OF SWEET CHERY (Prunus avium L.) ON SKIN COLOR OF FRUITS AFTER COLD STORAGE

MORPHOLOGICAL CHARACTERIZATION OF LEAF OF INDIGENOUS APPLE VARIETIES

Screening for the economic important viruses of beans accessions in collection in Gene Bank in Republic of Srpska

Morphological characterisation of leaf of indigenous apple varieties

Fruit planting material structure produced in the Republic of Srpska (BiH) in relation to the requirements of fruit producers

Characteristics of local populations collard seed (Brassica oleracea L. var. acephala) collected from eastern Herzegovina, Republic of Srpska

Morphological characterization of wild pear fruits (Pyrus communis L.) in the Starcevica forest park

Evaluation of Indigenous Fruits and Grapes Germplasm in the Republic of Srpska

Monitoring adult fruit flight activity in two regions of Bosna and Herzegovina

PRELIMINARY EVALUATION OF COLLECTED FRUIT ACCESSIONS IN THE GENE BANK

'Vilina bukva' beech trees from Čajniče

EVALUATION OF SANITARY STATUS OF THE GRAPEVINE GERMPLASM COLLECTION

Characterization of comon bean (Phaseolus vulgaris L.) landcrases throught basic morfological characteristics and protein markers

Лентицеле као помолошка карактеристика плода крушке

Preliminary evaluation of autochthonous apple cultivars from Republic of Srpska

OCjena vitalnosti, ocjena dekorativnosti i neke taksacione karakteristike stabala spomenika prirode u zaštićenom području za upravljanje resursima "Univerzitetski grad" Banja Luka

Помолошке карактеристике и биохемијска композиција аутохоног сортимента крушке/ Pomological characteristic and biohemical composition autochthonous pear cultivars

State of nursery production in the Republic of Srpska and overview of legislation in this domain

Phytoplasma diseases of pome fruits in nurseries of Republic of Srpska

Detection of viruses presence in fruit collection in Gene Bank in Republic of Srpska

Distribution of Plum pox virus in commercial nurseries in Republic of Srpska

Comparative review of harmful organisms in the University parks in Banjaluka and Podgorica

Genetic resources of indigenous breeds of domestic animals in The Republic of Srpska – From conservation to sustainable use

Morfološka karakterizacija jabuke u park šumi Starčevica

Mogućnost očuvanja genetičkih resursa povrća u sistemu on farm konzervacije

Sustainable use of genetic resources-how can this be promoted

Prisutnost i zastupljenost samoniklih vrsta voćaka u park šumi Starčevica

Сузбијање жилогриза (Capnodis tenebrionis L.) ентомопатогеним нематодама.

Biodiverzitet pod udarom genetički modifikovanih organizama i klimatskih promjena / BIODIVERSITY UNDER THE IMPACT OF GENETICALLY MODIFIED ORGANISMS AND CLIMATE CHANGES

Genetic resources conservation in (BiH) Republic of Srpska - status and propositions for improvement

Молекуларна карактеризација вируса шарке шљиве у расадницима Републике Српске

Molekularna identifikacija fitoplazmi u rasadnicima Republike Srpske

PRELIMINARY POMOLOGICAL AND BIOCHEMICAL CHARACTERIZATION OF FIG ( Ficus Carica L) GERMPLASM COLLECTED IN HERZEGOVINA

The Program of Forest Genetic Resources Conservation in Republic of Srpska (B&H) - current activities at the Faculty of Forestry University of Banja Luka

Using molecular markers for germplasm identification in Bosnia and Herzegovina

Activities of SeedNet vegetables working group in Republic of Srpska

BREEDING FOR CROP IMPROVEMENT

Conservation and management of forest genetic resources in the Republic of Srpska - an entity in Bosnia and Herzegovina

Physico-chemical properties of autochthonous apple cultivars

Bioactive compounds and antioxidant activity of autochthonous pear cultivars

Biochemical - physiological characteristics of pear fruit depending on the position in the tree

Биоактивне компоненте и антиоксидативна активност аутохтоних сорти крушака

Физичко-хемијске карактеристике аутохтоних сорти јабуке

Prouzrokovač crvenila kukuruza u Bosni i Hercegovini

Trenutno stanje i perspektive gospodarenja životinjskog otpada u Posavini / The current state and prospects of waste of animal origin in the Posavina region

Production of bioenergy in Posavina region

Botanical garden and park of the University of Banja Luka

Лентицела као помолошка карактеристика плода крушке

The role of the gene bank in the conservation of plant genetic resources in Republika Srpska

Aroma volatile compounds of Jonagold apples depending on fruit position on the tree

Froost Freeze Damage on Apple Trees Due to Exstreme Amplitudes of the Apsolute Minimum and Apsopute Maximum Temperatures

Fruit Growing in BiH - current situation and issus of further development

Евалуација и генетичка карактеризација аутохтоних генотипова воћака и винове лозе Републике Српске

Одређивање клијавости полена шљиве методом наклијавања у висећој капи

Current status of European stone fruit yellows phytoplasma in Bosnia and Herzegovina

Viruses of pome fruits in Bosnia and Herzegovina

Uvođenje novih metoda identifikacije za vrste roda Phytophthora i etiologija propadanje maline u Republici Srpskoj

Conservation and sustainable utilization of plant genetic resources in Republic of Srpska.

Rast i razvoj kadife (Tagetes erecta L.) pod utjecajem volumena supstrata i tretmana biostimulatorom.

Uloga kompleksa Phytophthora spp. u sušenju i propadanju maline u Republici Srpskoj

Detekcija fitoplazme Evropskog žutila koštičavih voćaka na džanariki i japanskoj šljivi

Virusi jabučastih voćaka u Bosni i Hercegovini

Биљни генетски ресурси у Републици Српској

Интегрална производња - концепт савремене пољопривредне производње

Horticulture in Bosnia and herzegovina

Prisustvo Grapevine Leaf Roll associated Virus 1 i 3 (GLRaV 1 and 3) na području banjalučkih regija

Detekcija i karakterizacija viroida mjehurastog raka kruške (PBCVd) u Bosni i Hrcegovini

Fruit Germplasm in Republika Srpska: Inventory, collection and conservation

Интензивни системи гајења трешње на слабобујним вегетативним подлогама

Voćarstvo Republike Srpske

Помотехнички третман стабала јабуке оштећених градом

Anatomske karakteristike lista i lisni indeks jabuke u različitim uslovima vodno-vazdušnog režima zemljišta

Uticaj različitog vodno-vazdušnog režima zemljišta na sadržaj mikroelemenata u korenu i listu jabuke

Iskustva u proizvodnji jabuke u gustom sklopu na slaboproduktivnim zemljištima tipa pseudoglej
Остали радови
NUTS IN BOSNIA - HERZEGOVINA – CROPS ON THE MARGINS OF FRUIT PRODUCTION

The rootstock and training system for sweet cherries in B i H

Public awareness as a tool in promoting sustainable use of genetic resource

Results of SEEDNet programme in Republika Srpska

Formation of lateral buds on the shoot and initiation of generative differentiation in sweet cherry

Algorithm of differentiation of sweet cherries male and fenale gamethophyte

Genetički resursi Republike Srpske

Genetic resources and cherry production in Bosnia and Herzegovina

Nauka kao pokretač razvoja

Стратегија научног и технолошког развоја Републике Српске 2012-2016

Evaluacija i genetička karakterizacija autohtonih genotipova voćaka i vinove loze Republike Srpske

Rasadnička proizvodnja u RS

Horticulture in Bosnia and Herzegovina

Integralna proizvodnja - koncept savremene poљoprivredne proizvodnje

Uputstvo za integralnu proizvodnju vinskog grožđa

Uputstvo za integralnu proizvodnju trešnje

Uputstvo za integralnu proizvodnju jabuke

Praznik za oko, odmor za dušu

Organogeneza jagode

Organogeneza rodnog drveta jabuke: modeli plodonošenja

Histološka analiza korena M9, M26 i MM106 podloga za jabuku u zabarenom zemljištu

Dinamika morfogeneze generativnih pupoljaka i realizacija rodnog potencijala voćaka

Nove selekcije podloga jabuke za visokointenzivne zasade

INTENZIVNO GAJENjE BRESKVE: Problemi i savremena tehnološka rešenja

FIZIOLOŠKI POKAZATELJI KVALITETA RODNOG DRVETA RAZLIČITE STAROSTI U JABUKE: I – Histološke karakteristike organa i tkiva
Књиге
Biomasa kao obnovljivi izvor energije

Интегрална производња јагодастог воћа

Програм очувања шумских генетичких ресурса Републике Српске, 2013—2025. година

Plodovi sunca - profil hortikulture u svijetu (Naslov originala: Harvesting the Sun - A Profile of World Horticulturae), prevod sa engleskog.

Integralna proizvodnja, IOBC tehničke smjernice i procedure. Prevod sa engleskog jezika.

Integralna proizvodnja voća i grožđa - opšte postavke

Системи гајења јагоде

Системи гајења и резидба брескве

Системи гајења и резидба шљиве

Korovi voćnjaka Bosne i Hercegovine

Problems of apple growth and nutrition on pseudogley soil. In "Plant Physiology in the New Millennium".
Пројекти