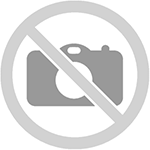 doc. dr Borut Bosančić
docent
Nastavnik - II-4
Poljoprivredni fakultet
Katedre

Poljoprivredni fakultet-Katedra za biometriku

Uža naučna/umjetnička oblast
Zvanje
Datum izbora u zvanje
Biometrika
docent
May 30, 2019
Biometrika
viši asistent
January 26, 2017
Predmeti
Poljoprivredni fakultet
| | |
| --- | --- |
| MAB-O-01 | Metodologija naučno-istraživačkog rada |
| MAP-O-01 | Metodologija naučno-istraživačkog rada |
| MAP-O-02 | Biometrika |
| MB01 | Metodologija naučno-istraživačkog rada |
| MB02 | Biometrika |
| MK:CO-01 | Eksperimentalna biometrika |
| MK:CO-02 | Metodologija naučno-istraživačkog rada |
| MRR/I-O-01 | Metodologija naučno-istraživačkog rada |
| OAE07STA | Statistika |
| OAP12OBI | Osnove biometrike |
| OBP12OBM | Osnove biometrike |
| OHK12OBM | Osnove biometrike |
| 01-PN-O | Multivarijaciona biometrika |
Bibliografija
Radovi u časopisima
Wild fruit trees in the Forest Park of Starčevica, Banja Luka, Bosnia and Herzegovina

Genetic diversity of pear germplasm in Bosnia and Herzegovina, as revealed by SSR markers

Comparative study of toxic heavy metal residues and other properties of honey from different environmental production systems

Biostimulants' influence on tomato fruit characteristics at conventional and low-input NPK regime

Precision cane meristem management can influence productivity and fruit quality of floricane red raspberry cultivars

Seed Characteristics of Wild Pear Genotypes from the in situ Population of the Banja Luka Region

Influence of Grafting on the Copper Concentration in Tomato Fruits under Elevated Soil Salinity.

The Effect of Grafting on Calcium Influx in Tomato Fruits under Salt Stress Conditions.

A main effects meta principal components analysis of netting effects on fruit: using apple as a model crop

Analysis of attitudes of hony consumers in the municipality of Novi Grad (Bosnia and Hercegovina)

Characterization of Old Apple Cultivars from Bosnia and Herzegovina by Means of Pomological and Biochemical Analysis

The Spike Characteristics of Winter Wheat (Triticum aestivum L.) Varieties in Agro–Ecological Conditions of Banja Luka Region

The role of antioxidative metabolism of tomato leaves in long-term salt-stress response

Pomological Identification of Hazel Cultivars (Corylus avellana L.) in Plantations in Bosnia and Herzegovina

Morphological and Pomological Characteristics of Wild Pears in the Northwestern Part of Bosnia and Herzegovina

Biological Characteristics of Some Plum Cultivars Grown in Montenegro

Leader management techniques to induce vegetative bud development in plum

Effect of heading date on the morphological characteristics of one-yearold shoots of pear (Pyrus communis L.)

The Rate of Productive Tillers per Plant of Winter Wheat (Triticum aestivum L.) Cultivars under Different Sowing Densities

Genetic Diversity of Wild Apples and Pears in the Forest Park of Starčevica, Banja Luka, Bosnia and Herzegovina

Biochemical and pomological assessment of European pear accessions from Bosnia and Herzegovina

Pathophysiology, Clinical Manifestation and Management of Angioedema – Our Experience

Stavovi potrošača o konzumaciji piva na području Grada Banja Luka

Some Fruit Characteristics of Selected Cornelian Cherries (Cornus mas L.) from Montenegro

Cilj istraživanja i logičko-matematička argumentacija rezultata biometričkih analiza.

Cilj istraživanja i logičko-matematička argumentacija rezultata biometričkih analiza

Optimalna koncentracija i uslovi tretiranja jagode 1-metilciklopropenom radi produženja vremena skladištenja

Zamke deskriptivnog i inferencijalnog statističkog pristupa u biološkim i poljoprivrednim naukama

Varijabilitet i koeficijenti varijacije u biološkim i poljoprivrednim istraživanjima

Production of bioenergy in the Posavina region
Radovi sa skupova
Morphological variations of seed characteristics in studied populations of Yellow gentian in the area of Kupres Heights

The changes in fruit hardness during storage in three pear cultivars depending on rootstocks

Morpho-pomological characteristics of BIH pear germplasm

Phenotyping tools for assessment of some leaf morphological traits in European hornbeam (Carpinus betulus L.)

Fruit-bearing and qualitative seed characteristics of wild pear accessions from an in situ population

Grafting influence on the copper concentration in tomato fruits under elevated soil salinity.

The effect of grafting on calcium influx in tomato hybrids under salt stress conditions

Cytokinin application enhance tomato plant growth parameters under salinity stress conditions.

The stability of productivity of local accessions of Phaseolus vulgaris L. ssp. volubilis depending on the climatic conditions of different regions of the Republic of Srpska (BiH). INTERNATIONAL CONFERENCE ,,135 YEARS AGRICULTURAL SCIENCE IN SADOVO AND 40 YEARS INSTITUTE OF PLANT GENETIC RESOURCES – SADOVO"

Varijabilnost morfoloških karakteristika ploda kruške sorte Lubeničarka

Varijabilnost morfoloških karakteristika ploda sorte kruške Lubeničarka

Impact of substrate salinity levels in the early growth, quality and yield of tomato (Lycopesicon esculentum Mill.)

Morphological characterization of wild pear fruits (Pyrus communis L.) in the Starcevica forest park

BEARING POTENTIAL OF RASPBERRY CV. 'POLKA' AS DEPENDENT ON THE TYPE OF ABOVEGROUND GROWTH

Impact of thawing temperature on motility parameters of bull's semen

Impact of thawing temperature on quality parameters of bull's semen

Impact of thawing temperature on quality parameters of bull's semen

Impact of thawing temperature on motility parameters of bull's semen

Biometrical analysis in between the descriptive and the inferential mathematical-statistical approach

INCREASED SALINITY IMPACT ON PHOTOSYNTHETIC EFFICIENCY PARAMETERS IN TOMATO (Lycopersicon esculentum Mill.)

Effects of salinity on color changes, sugar concentration and acid concentration in tomato fruit

Influence of Rachis Position on Physical and Compositional Parameters of Cabernet Sauvignon Berries

Efficiency of Biostimulants Application in the Regulation of Tomato Productivity

Modelling the bearing potential of blackberry(Rubus fruticosus) cv. THORNFREE

Effect size and its statistical significance in published papers as metadata in horticultural sciences for application of meta-analysis

INFLUENCE OF GRAFTING AND SUBSTRATE SALINITY ON MORPHOLOGICAL CHARACTERITICS OF TOMATO

Genetic resources conservation in (BiH) Republic of Srpska - status and propositions for improvement

Aegilops ssp. participation in development of Triticum ssp

Effects of 1-methyl-cyclopropene on the physico-chemical properties of cherry fruit during storage

Trenutno stanje i perspektive gospodarenja životinjskog otpada u Posavini / The current state and prospects of waste of animal origin in the Posavina region

Production of bioenergy in Posavina region

Features of using biomass as an energy source

Biometric studies of morphological characteristics of the fruit Cornelian cherry (Cornus mas L.) in the valley of Drvar

A Collection of Medicinal and Aromatic Plants in a Gene Bank of Republika Srpska

Značaj i perspektiva tradicionalnih proizvoda drena (Cornus mas L.) na primjeru Drvarske kotline

Kolekcija ljekovitog i aromatičnog bilja u banci gena Republike Srpske.
Ostali radovi
INCREASED SALINITY IMPACT ON PHOTOSYNTHETIC EFFICIENCY PARAMETERS IN TOMATO (LYCOPERSICON ESCULENTUM MILL.)

Effects of salinity on color changes, sugar concentration and acid concentration in tomato fruit

INFLUENCE OF GRAFTING AND SUBSTRATE SALINITY ON MORPHOLOGICAL CHARACTERITICS OF TOMATO

AEGILOPS SSP. PARTICIPATION IN DEVELOPMENT OF TRITICUM SSP

Domestication and morphological variation in wild and cultivated populations of Cornelian cherry (Cornus mas L.) in the area of the Drvar Valley, Bosnia and Herzegovina
Knjige
Biomasa kao obnovljivi izvor energije

| | |
| --- | --- |
| Izdavač | Univerzitet u Banjoj Luci, Institut za genetičke resurse |
| ISBN | 978-99976-655-0-8 |
| Godina | 2015 |
| Autori | Zoran Govedar, Dane Marčeta, Srđan Keren, Nikola Mićić, Gordana Đurić, Stoja Jotanović, Danijela Kondić, Borut Bosančić, Nataša Pašalić, Dario Jokanović, Marina Radun, Goran Granić, Branka Jelavić, Biljana Kulišić, and Veljko Vorkapić |
| Tip knjige | naučna knjiga |
| Broj strana | 143 |
Projekti