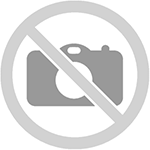 dr Tamara Kovačević-Preradović

Predmeti
Medicinski fakultet
Akademske integrisane studije (jedinstveni studijski program koji obuhvata prvi i drugi ciklus)
Akademske studije prvog ciklusa
Bibliografija
Radovi u časopisima
Systematic review of sodium-glucose cotransporter 2 inhibitors: a hopeful prospect in tackling heart failure-related events

Heat-not-burn tobacco products and cardiovascular risk reduction: A systematic review of randomized controlled trials

Severe mitral regurgitation in a young patient - how would you treat?

Effective therapeutic strategies for diabetic cardiomyopathy

High-Sensitive Troponin-T as a Predictive Outcome Factor in COVID-19 Hospitalised Patients: Analysis After One-Year Follow-Up

ApPropRiateness of myOcardial revascUlarization assessed by SYNTAX Scores in patients with type 2 diabetes melliTus: the PROUST study*

How would you treat: glucagon-like peptide 1 receptor analogue or sodium-glucose cotransporter 2 inhibitor in chronic coronary syndrome and heart failure in type 2 diabetes?

THE ROLE OF N-TERMINAL PRO-BRAIN NATRIURETIC PEPTIDE IN THE ASSESSMENT OF RIGHT VENTRICULAR DYSFUNCTION IN PATIENTS WITH ACUTE PULMONARY EMBOLISM: RESULTS FROM SERBIAN UNIVERSITY PULMONARY EMBOLISM REGISTRY (SUPER).

Coronary stenosis and left ventricular function - Major prognostic factors in patients with ischemic heart disease: Has something changed in the era of "precision medicine"?

Systemic and venous thromboembolism in metabolic syndrome: Two faces of the same disease

Prognostic Capability Of The Syntax Score Ii Among 414 Consecutive Patients With Complex Coronary Artery Disease Who Underwent Coronary Artery Bypass Grafting; Proust Study.

Diagnosis and Treatment of Pulmonary Hypertension.

Ehokardiografija u ranoj detekciji poremećaja funkcije desne komore pri promjeni volumena krvi kod bolesnika na hemodijalizi

Dijagnostika i terapija plućne hipertenzije.

ApPropriateness of myocaRdial RevascularizatiOn assessed by the SYNTAX score II in a coUntry without cardiac Surgery faciliTies; PROUST study.

ApPropriateness of myocaRdial RevascularizatiOn assessed by the SYNTAX score II in a coUntry without cardiac Surgery faciliTies; PROUST study.

Appropriateness of myocardial revascularization assessed by the SYNTAX Score II in a country without cardiac surgery facilities.

Coronary Artery Disease And Chronic Obstructive Pulmonary Disease.

Role of COPD in Decision-Making Process of Myocardial Revascularisation: A Retrospective Analysis from a Single PCI-centre Without On-site Cardiac Surgery.

Role of COPD in decision-making process of myocardial revascularization: a retrospective analysis from a single PCI-centre without on-site cardiac surgery.

Koronarna bolest srca i hronična opstruktivna bolest pluća

Surgical treatment of left ventricular pseudoaneurysm.

Liječenje bolesnika sa akutnim infarktom miokarda u Republici Srpskoj

Isolated left ventricular noncompaction as a cause for heart failure and heart transplantation: a single center experience.

High-dose atorvastatin in peripheral arterial disease (PAD): effect on endothelial function, intima-media-thickness and local progression of PAD. An open randomized controlled pilot trial.

Anderson-Fabry disease: long-term echocardiographic follow-up under enzyme replacement therapy.

Lymphatic clearance of the human skin in patients with acute deep vein thrombosis using novel fluorescent technique.

Blood fluidity and outcome after femoropopliteal percutaneous transluminal angioplasty (PTA): role of plasma viscosity and low platelet count in predicting restenosis

Plasma homocysteine and restenosis after femoropopliteal angioplasty.
Radovi sa skupova
ZNAČAJ ODREĐIVANJA VISOKO SENZITIVNOG C REAKTIVNOG PROTEINA U DETEKCIJI NIJEME ISHEMIJE MIOKARDA KOD OBOLJELIH OD DIJABETESA TIP 2

N-TERMINAL PRO-BRAIN NATRIURETIC PEPTIDE IN THE PREDICTION OF REDUCED CORONARY FLOW VELOCITY RESERVE IN ASYMPTOMATIC TYPE 2 DIABETIC PATIENTS

Syntax Score II: has it Gone with the Wind or Will it Reemerge Refined?

Impact of diabetes mellitus on myocardial revascularisation method in the light of the 2018 ESC/EACTS guidelines: Results from the PROUST Study.

MINOCA in primary PCI centre of Banja Luka

Prikaz rezultata i interesantnih slučajeva u sali za kateterizaciju srca Klinike za KVB, UKC Republike Srpske

Appropriateness of Myocardial Revascularization in Patients with Complex Coronary Artery Disease Assessed by the SYNTAX Score II.

The Prognostic Value Of Coronary Flow Reserve In Patients With Angiographically- Assessed Intermediate Left Anterior Descending Artery Diameter Stenosis In A Country With Low Gross Domestic Product

Valvularna stenoza plućne arterije u sklopu Noonan sindroma i/ili drugih srodnih poremećaja (RASopathyes)

Asimptomatska ishemijska bolest srca: da li je stratifikacija rizika putem neinvazivnih testova moguća i efektivna?

The Prognostic Value of Coronary Flow Reserve in Patients With Angiographically-Assessed Intermediate Left Anterior Descending Artery Diameter Stenosis in A Country With Low Gross Domestic Product

What Have We Learnt from the STREAM Study: Experience from the Country with Long Distances to the Cath Labs.

Coronary Flow Reserve by Transthoracic Echocardiography in Guding PCI of LAD.

Prvi Kounisov sindrom kod nas

STEMI infarkt sa uredim EKG zapisom

Appropriateness Of Myocardial Revascularization Assessed By Syntax Score II In A Centre Without On-Site Cardiac Surgery.

aPProPriateness oF myoCardial revasCularization assessed By SYNTAX sCore II in a Centre without on-site CardiaC surgery.

Prediktivne performanse SYNTAX sCore II kod pacijenata sa značajnom stenozom glavnog stabla ili trosudovnom koronarnom bolesti srca tretiranih sa "bare-metal" stentovima".

Peripheral embolization secondary to atrial fibrillation.

Koarktacija aorte kod ordaslih kliničko-ehokardiiografska studija

Terapija tromboembolijskih masa u lijevim srčanim šupljinama visokog embolijskog potencijala

Acute heart failure caused by rupture of an aneurysm of the noncoronary sinus of valsalva

Hirurgija u infektivnom endokarditisu – « emergency » vs. « urgency ».

Komplikacije fibrinolitičke terapije – akutni Leriche sindrom.

Prevencija i zbrinjavanje kontrastom indukovane nefropatije u interventnoj kardiologiji sa prikazom slučaja.

Da li je moguć istovremeni « STEMI » infarkt na dva različita krvna suda ?

Klinička prezentacija Marfanov sindrom – prikaz slučaja.

Acute severe mitral regurgitation caused by ruptured chordae tendineae as the first manifestation of severe coronary artery disease.

Echocardiographic assessment of right heart function in patients on chronic haemodialysis.

End-organ domage due to uncontrolled blood pressure

Koarktacija aorte kod odraslih-kliničko ehokardiografske studija

Left ventricle outflow tract obstruction in the setting of acute coronary syndrome

Rupture of an aneurysm of the noncoronary sinus of Valsalva - cause of acute heart failure

Trombi u lijevim srčanim šupljinama visokog embolijskog potencijala – Prikaz tri slučaja

Hemorhagica complication of fibrinolytic therapa and inflamatory syndrome–case report

Rapid deterioration of the left ventricle function in glycogen storage disease type I.

Atrial septal aneurysm and cerebral ischemic events: single center experience.

Arterijska hipertenzija kao doprinoseći faktor većoj ulestalosti pojave kardijalne sinkope.

Arterijska hipertenzija i ACE inhibitori u nastanku restenoza nakon perkutane transluminalne angioplastike (PTA) arterija femoropoplitealne regije.

Akutni infarkt miokarda u febrilnom stanju sa pretećom tamponadom miokarda otvorene etiologije – prikaz slučaja

Atrial septal aneurysm and cerebral ischaemic events – single center experience.

Fabry disease : impact of enzyme replacement therapy on cardiac parameters in an observational long-term follow up study in 24 patients.

Frequency of isolated noncompaction as a cause of heart failure and heart transplantation: a single center experience.

Fehlende Assoziation vom Plasmahomocystein und Restenose nach perkutaner transluminaler Angioplastie (PTA) im femoropoplitealen Gefaessabschnitt. 3. Unionstagung der Schweizerischen Gesellschaft fuer Gefaesskrankheiten.
Knjige
Arterijska hipertenzija, Vodič za porodičnu medicinu

Srčana insuficijencija, Vodič za porodičnu medicinu

Grown-up Congenital Heart Diseases.

Urođene srčane mane kod odraslih
Projekti
Pracenje i rano otkrivanje neregulisane arterijske hipertenzije kod bolesnika sa prebolelim akutnim infarktom miokarda
Project Number
1257039
Status
Aktivan
Type of project
Medjunarodni naucnoistrazivacki - Ostali
Organizational unit
Medicinski fakultet
Head
dr Tamara Kovacevic-Preradovic
Participants
Ljiljana Kos
Nikola Malesevic
dr Miodrag Ostojic

Business Partner
AUTONOMNA POKRAJINA VOJVODINA,POKRAJINSKI SEKRETARIJAT ZA VISOKO OBRAZOVANJE I NAUCNOISTRAZIVACKU DJELATNOST
Beginning of realization
2022-03-01
End of the project
2022-03-31
Project value
4166.0 BAM
Upotreba nosivih EKG i glikemijskih senzora na mobilnoj zdravstvenoj platformi "NORMEDY"