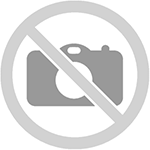 prof. dr Zdenka Krivokuća
redovni profesor
Nastavnik - II-4
Medicinski fakultet
Katedre

Medicinski fakultet - Katedra za anatomiju

Uža naučna/umjetnička oblast
Zvanje
Datum izbora u zvanje
Anatomija
redovni profesor
July 16, 2004
Predmeti
Medicinski fakultet
Akademske integrisane studije (jedinstveni studijski program koji obuhvata prvi i drugi ciklus)
Akademske studije prvog ciklusa
Fakultet fizičkog vaspitanja i sporta
Akademske studije prvog ciklusa
Bibliografija
Radovi u časopisima
Stereological analysis of vascular network of subcortical auditory centers

Promjene neurona i krvnih sudova substantiae nigrae kod čovjeka tokom starenja - morfometrijsko istraživanje

Ekspresija kolagena tipa I u neizmenjenim i osteoartritičnim meniskusima zgloba kolena čoveka

Kvantitativna analiza magnocelularnog dijela nucleus ruber-a

Sterološka analiza melanocitnih promjrna kože

Vaskularni endotelni faktor rasta (VEGF) u melanocitnim kožnim promjenama

Expression of vascular endothelial growth factor in melanocytic nevi

Kvantitativna analiza vaskularne mreže jedara okulogirnih živaca

Morfološka i topografska analiza krvnih sudova cisternalnog segmenta vestibulokohlearnog nerva

Significance of vascular endothelial growth factor expression in skin melanoma

Survey of attitudes towards curriculum reforms among medical teachers in different socio-economic and cultural environments.

A comprehensive assessment of medical schools in Bosnia and Herzegovina

Stereološka analiza vaskularne mreže i neurona opštih somatomotornih jedara kranijalnih nerava

: Stereological analysis of the human pons vascular network.

Vascular network of pre-central gyrus of frontal lobe in human brain - morphometric and clinical characteristics

Microsurgical anatomy and clinical significance of extracerebral segment of superior cerebellar artery in pons supply.

Stereologic analysis of the vascular network in substantia nigra of man.

Stereološka analiza vaskularne mreže nucleus lentiformis-a.

SPINALNI TUMORI-ispitivanja na Neurološkoj klinici u Banjaluci.

Živac šatora malog mozga (Ramus tentorii nervi ophtalmici)

The effects of electromagnetic field on epithelium of proximal renal tubules at rats.

Volume density of the caudate nucleus vascular net of man

Neki praktični neuro-onkološki problemi sa posebnim osvrtom na tumore centralnog nervnog sistema (CNS)

The effects of acetylsalicylic acid on rat renal proximal tubules

Morphological caracteristic of man's nucleus caudatus and their clinical importance.

Prilog proučavanju arterijske vaskularizacije usana.

Volumenski i površinski udio žljezdanog tkiva humanog nadbubrega u endotoksinskom šoku.

Changes in rat renal proximal tubule epithelium after E.coli endotoxin treatment:Morphometric and morphologic analyses

Numerički odnosi normalnih adrenokortikalnih ćelija i adrenokortikalnih ćelija u endotoksinskom šoku.

Ultrastrukturni stereološki parametri epitelnih stanica alveolarnog duktulusa i postovulatorne ženske dojke.

Morfometrijska analiza zone fascikulate i retikularis humanog nadbubrega u endotoksinskom šoku

Numerički odnosi stanica alveolarnog duktulusa ženske dojke prije i poslije menopauze.

Numerički odnosi krvnih sudova humanog talamusa.

Morfometrijski parametri zone glomeruloze normalne humano nadbubrežne žlijezde.

Utjecaj 1,25 – dihidroksiholekalciferola na parametre indukcijom stvorene kosti u štakora.
Radovi sa skupova
Morfološke karakteristike arteriae cerebelli inferior anterior

Semikvantitativna i kvantitativna analiza kolagena tipa I u meniskusima osteoartritičnog zgloba koljena

Starenje substantiae nigrae kod čovjeka

Morfometrijska analiza bočnih grana arteriae basilaris

Kvantitativna analiza morfoloških promjena sinovijalne membrane u osteoartritisu zgloba koljena

Morfološke karakteristike bočnih grana arteriae basilaris

Microsurgical anatomy and clinical significance of extracerebral segment of superior cerebellar artery in pons supply

Lokalizacija i histološki tip melanocitnih tumora kože

Ekspresija kolagena tipa I u neizmijenjenom i osteoartritičnom meniskusu zgloba koljena čovjeka

Kvantitativna analiza magnocelularnog dijela nucleus ruber-a

Korelacija sinovitis skora i sedimentacije krvi kod pacijenata sa osteoartritisom zgloba koljena

Quantitative analysis of arterial network of extraocular motor nuclei

The Establishment of a Medical Faculty Advisory Board for the development of curricula in Bosnia and Herzegovina

The Establishment of a Medical Faculty Advisory Board for the development of curricula in Bosnia and Herzegovina

Distribucija melanocitnoh promjena kože prema lokalizaciji i histološkom tipu

Distribucija melanocitnih promjena kože prema lokalizaciji i histološkom tipu: klinički značaj

Morfometrijske karakteristike ekstraokularnih motoneurona

Imunohistohemijska analiza melanocitnih promjena kože. Zbornik sažetaka.

Kvantitativna analiza vaskularne mreže cisternalnog segmenta vestibulokohlearnog nerva

Stereological analysis of the motor nucleus of the trigeminal nerve

Stereological analysis of sensory nuclei of trigeminal nerve

Correlation of stereological parameters of subcortical auditory centres

Arterije ponsa čovjeka - morfološka analiza i kliničke karakteristika.

Microsurgical anatomy and clinical significance of extracerebral segment of superior cerebellar artery in pons supply.

Meningioma infiltrating the parietal bone and subcutaneous tissue of the skull.

Morbus Gaucher-tip 3: prikaz slučaja

Funkcionalna onesposobljenost bolesnika oboljelih od intracerebralnog krvavljenja

STEREOLOGICAL ANALYSIS OF THE CAUDATE NUCLEUS'S VASCULAR NET OF MAN

THE CONTRIBUTION TO THE STUDY OF THE ANATOMICAL VARIATIONS OF NEUROCRANIUM

Meningeom koji infiltriše parijetalnu kost i potkožno tkivo.

Uticaj prodora krvi u komorni sistem mozga na ishod intracerebralnog krvavljenja

Epidemiologija glavobolja u vanrednim uslovima
Ostali radovi
Morfometrijske karakteristike ekstraokularnih motoneurona

AMI- 4EUROPE (Advanced, Cross-Disciplinary & Integrated Medical Imaging for all Europeans through a Network of Regional Clusters and Development Strategies

Stereometrijsko i kliničko istraživanje melanocitnih promjena kože", 2007.

CDP+ projekat "Course ANATOMY",

STAKA- The role of the stakeholders in quality assurance procedures at BIH medical faculties

ECTS-BIH: Introducing European credit transfer system on Medical faculties in Bosnia and Herzegovina

Vaskularne lezije talamusa: stereometrijska i topografska analiza

REFINE (Reform of Nursing Education in Bosnia & Herzegovina)

. INTEL - M Integrated Learning in Medicine,
Knjige
ANATOMIJA ČOVJEKA

Moždani i kičmeni živci: ilustrovani kompendijum

Plastination in anatomy teaching

Praktikum iz anatomije za studente farmacije

ANATOMIJA priručnik za ponavljanje gradiva

ANATOMIJA priručnik za ponavljanje gradiva
Projekti
Obezbjedjivanje i odrzavanje opreme i prostora za naucnoistrazivacki rad
Nabavka opreme za naucnoistrazivacki rad
Project Number
8307105
Status
Neaktivan
Type of project
Nacionalni naucnoistrazivacki
Organizational unit
Medicinski fakultet
Head
prof. dr Zdenka Krivokuca
Participants
prof. dr Radoslav Gajanin
prof. dr Igor Sladojevic

Business Partner
Ministarstvo nauke i tehnologije Republike Srpske
Beginning of realization
2017-01-31
End of the project
2018-01-31
Project value
9000.0 BAM