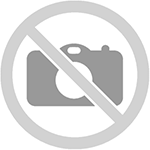 doc. dr Sanja Partalo
docent
Nastavnik - II-4
Filozofski fakultet
Katedre

Filozofski fakultet-Studijski program: Predškolsko vaspitanje

Uža naučna/umjetnička oblast
Zvanje
Datum izbora u zvanje
Opšta pedagogija
docent
April 26, 2018
Opšta pedagogija
viši asistent
September 07, 2017
Predmeti
Filozofski fakultet
| | |
| --- | --- |
| MPV13DRU | Dječija igra i rano učenje |
| MPV13MPD | Motivacija predškolskog djeteta |
| MPV13SKP | Savremene koncepcije predškolskog vaspitanja |
| MUS07IUO | Inkluzija u obrazovanju |
| VORPU-07 | Vaspitno obrazovni rad u predškolskoj ustanovi |
| IO142 | Inkluzivno obrazovanje |
| KP1121 | Komparativna pedagogija 1 |
| KP2122 | Komparativna pedagogija 2 |
| PVPV124 | Predškolsko vaspitanje |
| PK147 | Pedagoška komunikologija |
| PP122 | Predškolska pedagogija |
| PP122-07 | Predškolska pedagogija |
| UUPRP-07 | Uvod u predškolsku pedagogiju |
| UUPRP-PV1 | Uvod u predškolsku pedagogiju |
| UUPRPFZF | Uvod u predškolsku pedagogiju |
| DPD19KPSPV | Komparativno proučavanje sistema predškolskog vaspitanja |
| DPD19RU | Rano učenje |
| DPD19TMPUP | Teorijsko metodološki problemi učenja i poučavanja |
Bibliografija
Radovi u časopisima
Kreativnost i konformnost simboličke igre predškolske djece.

| | |
| --- | --- |
| Časopis | Inovacije u nastavi |
| Godina | 2014 |
| Autori | Sanja Partalo |
| Volumen | 27 |
| Broj | 1 |
| Strana od | 65 |
| Strana do | 73 |

Savremeni tokovi predškolskog vaspitanja.

| | |
| --- | --- |
| Časopis | Zbornik radova Filozofskog fakulteta u Prištini |
| Godina | 2012 |
| Autori | Radivoje Kulić and Sanja Partalo |
| Strana od | 293 |
| Strana do | 303 |

Struktura i sredstva simboličke igre u zavisnosti od uzrasta.

| | |
| --- | --- |
| Časopis | NAŠA ŠKOLA |
| Godina | 2010 |
| Autori | Sanja Partalo |
| Broj | 3-4 |
| Strana od | 85 |
| Strana do | 102 |
Radovi sa skupova
Children's words about friendship before and during the pandemic

Međugeneracijsko učenje u informacionom dobu

Dječija igra u kurikulumu predškolskog vaspitanja.

Igra kao temeljna odrednica sazrijevanja i kvaliteta učenja predškolskog djeteta.

Globalizacija i obrazovne reforme.

Bajka i crtani film kao vaspitni podsticaji likovnog izražavanja djece predškolskog uzrasta.

Praćenje i ocjenjivanje studenata po Bolonjskom procesu

Tradicionalne i savremene koncepcije o darovitosti u kontekstu predškolskog vaspitanja i obrazovanja.
Ostali radovi
Obrazovanje za održivi razvoj u inicijalnom profesionalnom razvoju predškolske djece

Međugeneracijsko učenje u informatičkom društvu

Društveno oblikovanje potreba nadarene dece

Potrebe i mogućnosti unapređenja seksualnog i reproduktivnog zdravlja mladih.
Knjige
Razvoj zavisnosloženih rečenica u govoru predškolske djece
Projekti